CuraTime is a completely customizable, multi-view scheduling system which is built and based on the hospital's operations.
Manual scheduling is time-consuming and error-prone and "off-the-shelf" / "one size fits all" scheduling systems on the market may lead to even lower productivity.
At CuraTime, we recognize hospital schedulers are not one-size-fits-all. Get an overview of your hospital schedule by date, department, physician and more. Effectively create time-off requests, fill gaps in the schedule and see the daily operations of your hospital without comparing stacks of papers and changing data by hand. Avoid scheduling errors and any updates to one department auto-syncs to all schedulers.
CuraTime is the scheduling solution that puts the power back in your hands.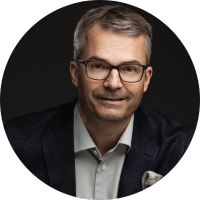 Born out of a passion for solving complex problems, CuraTime was founded in 2004 by Anders Nåsell, MS Engineer. Before Anders founded CuraTime, he had spent many years improving efficiency in organizations through software project management and IT. The drive to help hospital scheduling issues came after realizing the complexity behind the seemingly simple task of laying a schedule.
CuraTime plans to continue to expand and fortify its offer by building its team, holding excellence in its contractors, and taking customer feedback to heart. We will eventually be offering automatic scheduler services in the US.