Staff Scheduling Software Customized For Your Hospital or Clinic Needs
Finally, get all your schedules seamlessly synced together
Even the smallest organization benefits from at least two schedules—one that shows how the business needs are staffed and one where employees can see their own schedule compiled for the next period.
Larger organizations with even more categories of staff like specialists, assistant doctors and nurses are more complex. They deal with several parts of the business that all need work teams like in-patient care, surgery, out-patient care and night shifts—and even several schedulers.
Scheduling is therefore, and must be, as complex as the organization it describes. A change in one part affects other parts. It's a relief when scheduling works like a well-oiled clockwork.
Providing Web-Based Scheduling Solutions for Hospitals and Clinics for 20 Years
Customized for how YOU Work
We don't take shortcuts. For each customer, we build a unique clockwork by creating a model of your organization and how you work.
No More Errors or Double Bookings
Save thousands in labor costs by getting notified immediately when there are double bookings or positions that are understaffed.
Automations For All Your Schedule Types
Optimize on-call, activity, and employee schedules with software automations that keep your organization running smoothly.
Set-up and Online Training Included
Our CuraTime expert will configure CuraTime to mimic your unique operations and personally train your administrator to use it.
Affordable Monthly Subscription
No hidden costs or start-up fees, and you will never have to pay for features you do not use. Contact us today to get a custom quote!
Do You Need Employee Scheduling Software?
Take this quiz to find out.
"CuraTime is, above all, easy to understand.You lack that overview in other programs."
"Simple, clear, good to be able to see both the staff lines and the location lines at the same time."
"I have appreciated CuraTime as it is stable, easy to handle and many people can be in it and edit at the same time."
"Use friendly, easy to learn, and very self-instructive, you quickly become independent in the system."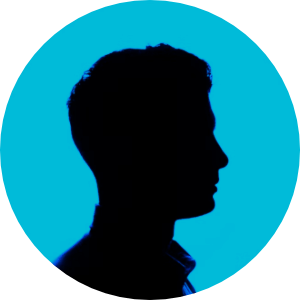 "Overall, we have been very satisfied with CuraTime. Easy to use and smooth integration into phone calendars. Easy to work with in all its simplicity, superior to previous systems (ie Excel) where the risk of errors/double bookings is minimized. I primarily use the detailed schedule but also the daily schedule. Would definitely recommend CuraTIme to others!"
Employee Preferences and Time Off Requests
Get a Bird's-Eye View of All Available Employees
Schedule by Employee or Position
Alerts for Double Bookings or Understaffing
Automated Scheduling, Statistics and Reporting
Easy, Web-Based Anywhere Devices
Simple Export to Personal Calendars and Excel
Ready to save thousands on labor costs with CuraTime?
Tell us your top challenge with your healthcare employee scheduling, and we will create a custom live demo where CuraTime can provide configured scheduling software solutions for your unique challenges.